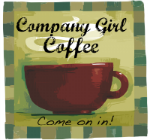 Good morning Company Girls!
I was sad to miss out last week...there was just too much going on at work and I didn't find time to write a post. I missed everyone. :) So I hope you have all had a wonderful two weeks!
Last weekend Dave and I went to Atlanta for a frisbee tournament. You can see some pictures from it in my last post,
Atlanta
.
Then early Monday morning my brother Evan and his friend Johnny arrived to spend the week with us for their spring break. I don't think our house was the most thrilling place they could have gone for spring break, but at least they got away. Plus I was very excited to have them. They left last night to drive through the night. It's between 11 and 12 hours to get back to our family's home in Leo, Indiana.
Me and Evan
This past week I discovered something about strengthening my relationship with God that was very good to learn and remember. I had been feeling as if my relationship with Him were dry...like I couldn't feel His burning presence within me. Does that make sense? It's like I knew He was there, but I couldn't feel Him. And because I couldn't feel Him, it was hard to keep my constant focus on Him. Then one day in the midst of feeling like this I decided to turn on some worship music. It only took about 30 seconds for me to feel my heart warming. I felt the burn coming back. The more I listened, the better I felt.
I've been listening daily since then, and it has helped immensely in keeping my focus on God instead of the issues of daily life. Whenever I feel myself slipping, I turn on some praise or worship music. It calms my heart and soothes my soul.
So I'm curious...do any of you have something like this that draws you back toward God? Something you read? Something you listen to? Something you think about?
Here's a song I want to share with you...it's one of the songs that touches me most. You can listen to it while you do the trivia. :)
Trivia from two weeks ago:
True or False:
When Moses threw his staff on the ground
and it turned into a snake, he ran away from it.


Answer:
TRUE
Then the Lord said to him, "What is that in your hand?"
"A staff," he replied. The LORD said, "Throw it on the ground."
Moses threw it on the ground and it became a snake, and he ran from it.
- Exodus 4:2-3
This week's trivia:
What animal is referenced in the Bible more times
than any other, making an appearance in the text
over 400 times?
I hope everyone has a splendid weekend!
God bless!