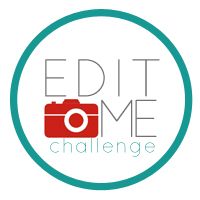 Here is my entry for this week's Edit Me Challenge. If you'd like to join in our check out what it's all about, you can head here:
http://editmechallenge.blogspot.com/p/challenge-guidelines.html
. :)
Here is this week's original photo:
And here is my edit:
This week I went with a clean edit. First I opened the picture in ACR. I used recovery at 100% to save the blown highlights, then lowered the exposure, brightness, and contrast. I increased the fill light just slightly. I also cropped the photo.
I then opened it in Photoshop and fiddled around with a few actions. I ended up using the My Four Hens action Spiffy with the conversion layer turned off. I also turned off the action's Haze It and Lighten layers. I then ran the My Four Hens action Hand Crafted to add a little more red to the photo and adjusted the layer opacities. Finally I used a levels layer to add some more pop to the photo.
Last but not least, I sharpened portions of the photo, added my watermark, and saved for web & devices.
Make sure to go check out the other edits at
http://editmechallenge.blogspot.com
! :)