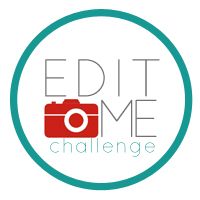 Time for this week's Edit Me Challenge!
Here is the original image:
And here is my edit:
First I opened the image in ACR to straighten the photo according to the horizon line. I also cropped the photo; it is a very busy image, and I found the right side of the image to be more interesting than the left, so I cropped off the left side.
I then opened the image in Photoshop. I ran the My Four Hens action "Spiffy" to convert the image to black and white, then added a curves layer to give the image a little pop. I also added a vignette to help frame the photo. I resized for web, sharpened, added my watermark, and saved for web & devices.
I must be honest. I tried a million different things before I could figure anything out for this photo. It's not my typical photo subject, so it was tough!! A good challenge, though. :)
Check out the other edits at
editmechallenge.blogspot.com
!